TAPfit Platinum
Regular price

$768.00

Sale price

$384.00
Key benefits

Slips Over Any Flat Shoe: Our taps stretch over 40% so you can tap dance in the comfort and support of your own gym shoe.

No-Slip Safety Grip: Dance your heart out without the chance of slipping!

Stainless Steel Taps: Our revolutionary design has been crafted to create an amazing tap sound!

Patented Design: We are the only worldwide seller.
Why you'll love it

You can use your own gym shoe (or slipper, or any flat shoe)
You get our amazing portable tap floor to protect your floors
You can safely tap your heart out without slipping!
You can tap dance from a chair
You can easily clean and disinfect the taps between various participants
You get access to our online classes so you can live out your tap dancing dreams
What you get

Slip-On Taps
Rollable & Foldable Tap Floor
Amazing 6-Week Dance Program - no experience needed!
Arm-Toning Resistance Band
Step-by-step Tutorials: No Dance Experience Needed! break down every move, step-by-step, so all you have to do is have fun, and watch the kilos FALL AWAY!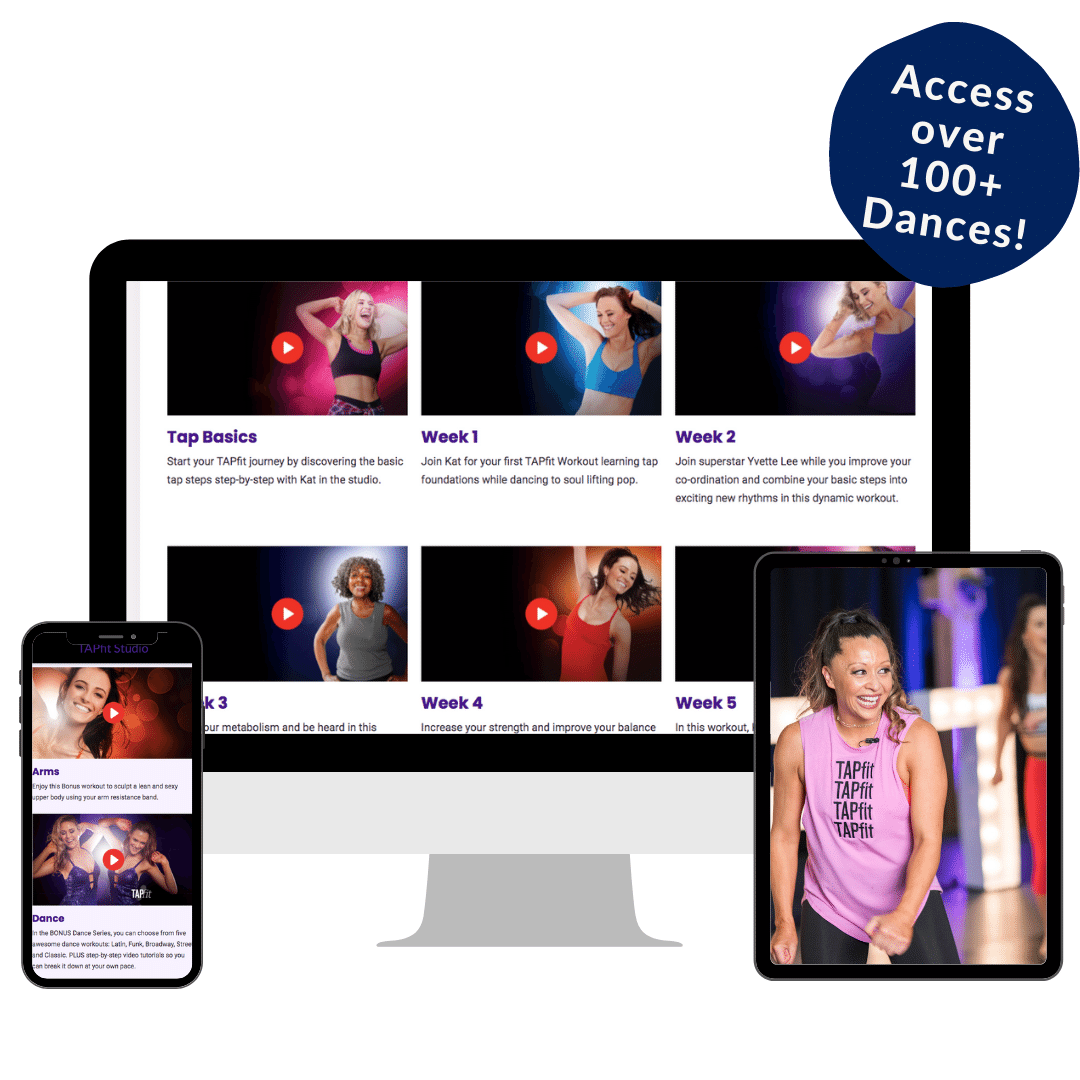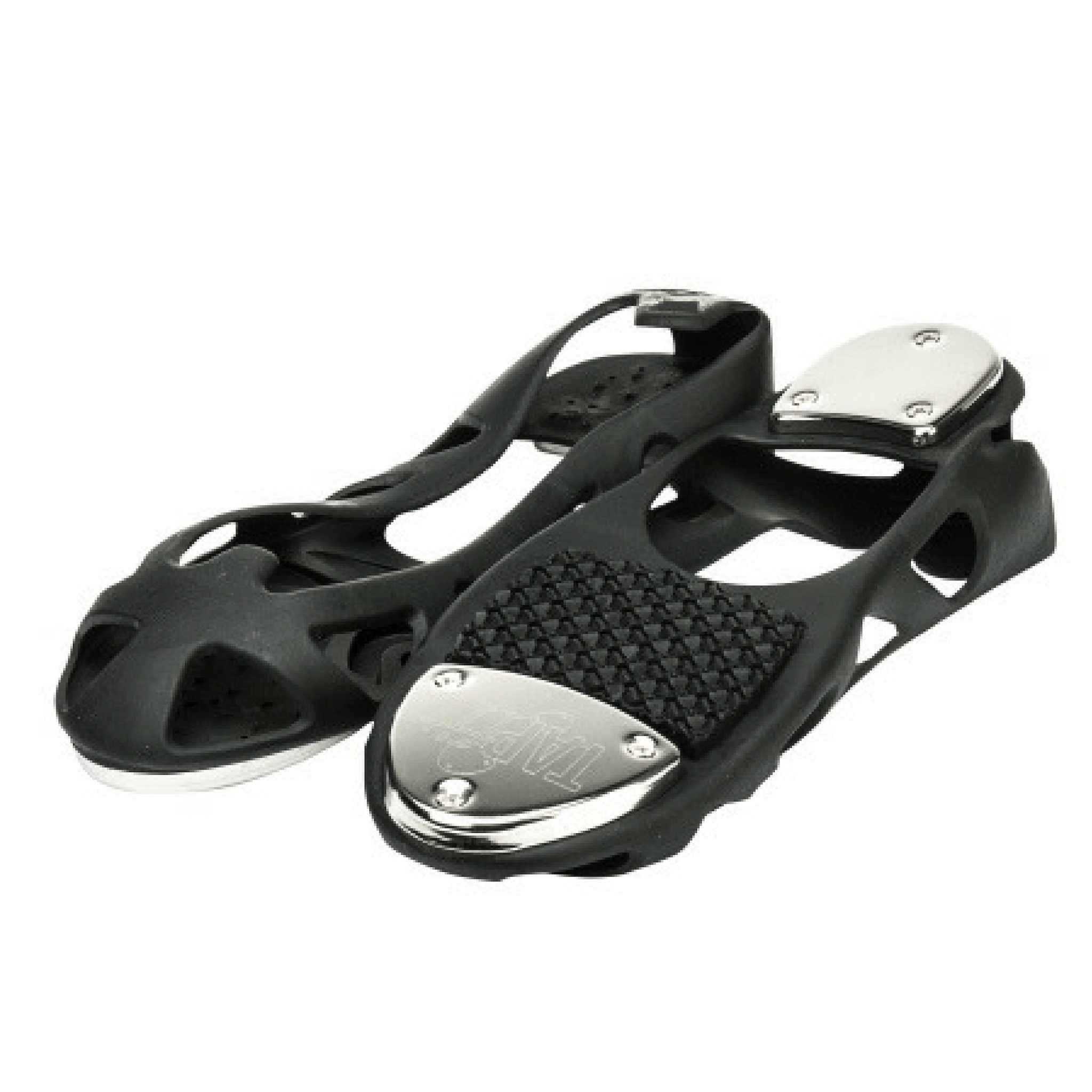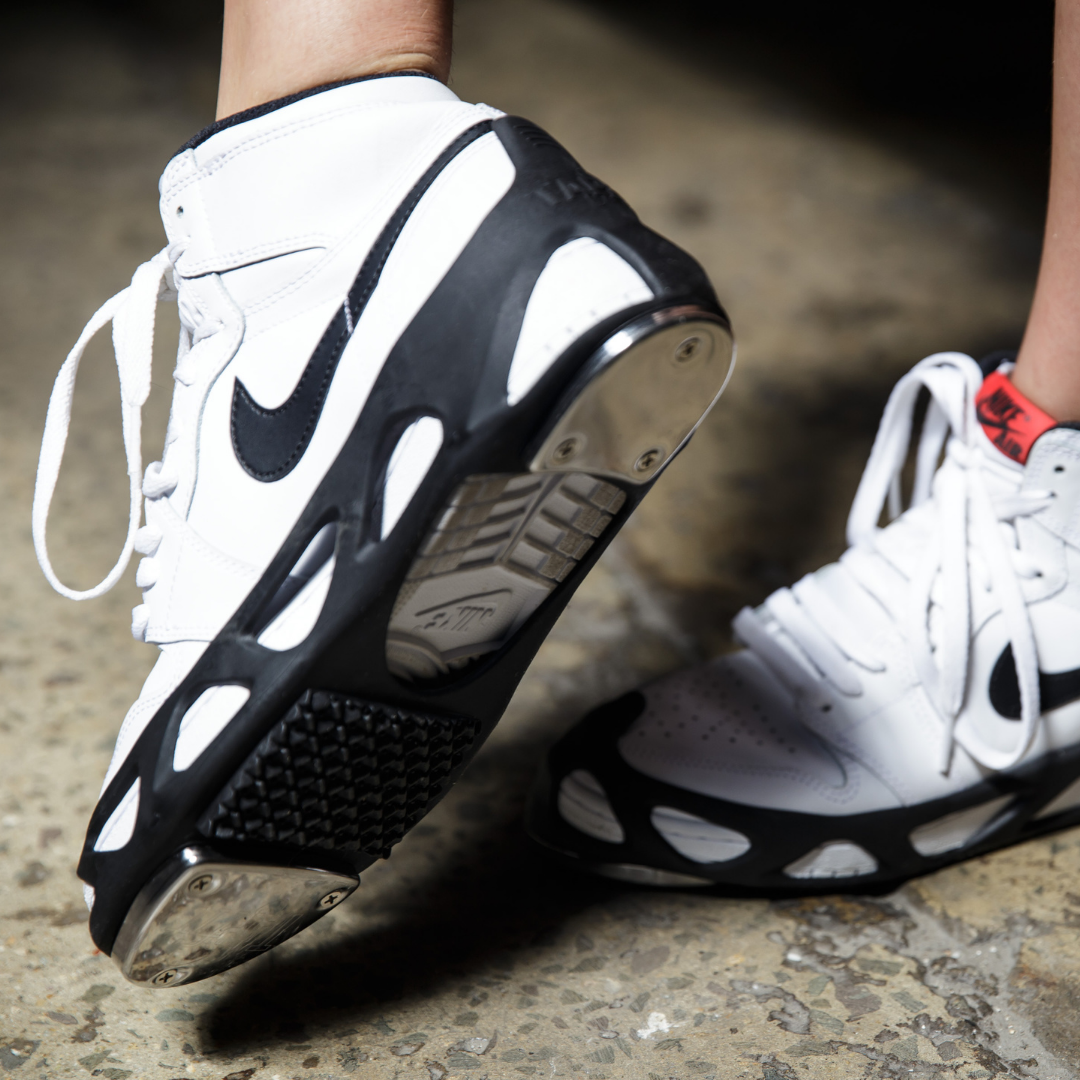 Fast Shipping

Ships from our warehouses in the USA and Germany.

Moneyback Guarantee

30 Day Moneyback Guarantee

Eco Friendly

We are committed to using sustainable and recyclable materials in all of our manufacturing.

Easy Exhanges

Easy hassle-free size exchanges.





"My only regret is not getting this sooner. THIS IS SO MUCH FUN!"

Anna K
I.LOVE.THIS. This is the best and most fun exercise I have ever attempted! EVER!!!! Thank you so much!!!!!

Debbie F
"I'm 51 and significantly overweight (but losing quickly) I've never tap danced and I just want to share that I'm LOVING TapFit! I'm having so much fun and using muscles I'm sure haven't been used since high school"

Susan
"I was suffering from "pandemic depression"... TAPfit has brought me joy and a sense of personal achievement, but also I've made some wonderful friends in the tribe, as well as the Johnson sisters"

Mary
"I love my Tapfit kit, the slip on taps, the floor, and the streamed classes! I love the encouragement and energy of the teachers and have been trying to tap several times a week. The taps are addicting! Thank you so much for creating the kit, I'm loving it, and it has really brought me joy as I've always wanted to learn how to tap."

Wendy
TAPfit has turned out to be THE exercise program I have longed for....for years! It's easy, but challenging. It gets my heart rate up and I break a sweat; but it's FUN! It has improved my balance, coordination, and brain.

Peggy A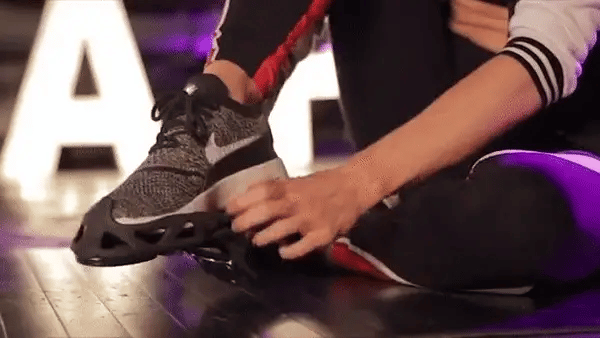 Patented Slip-On Taps
Skip the dull boring workouts and push-ups - you just slip our taps over ANY FLAT BOTTOMED SHOE to transform them into DANCE SHOES! How awesome is that? No need for tap shoes, our taps are high quality stainless steel and are completely slip-proof, so you'll feel like a pro. Ready to join in a fun dance workout?

Rollable & Foldable Dance Floor
Rollable & Foldable for easy storage, plus lightweight! The TAPfit Floor is perfect to protect your flooring while you follow your fun dance workout videos!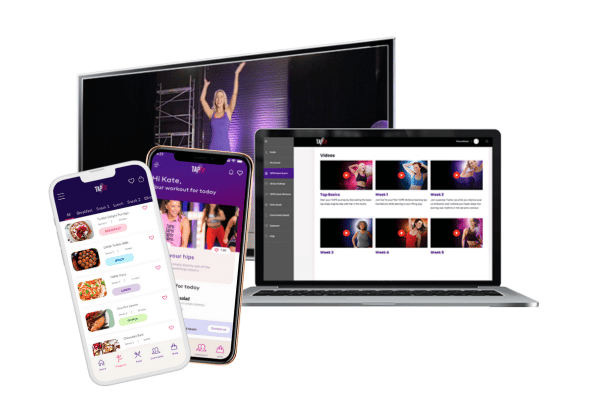 AMAZING Learn To Tap Course
No Dance Experience is needed with our super fun and easy to follow course. Join the TAPfit Team for our award-winning 6 week learn to tap program! There's over 30 dance tracks, including different styles like broadway, hip hop, street and classic. Stream your dance workout videos online and through our mobile app - so you can view them anywhere, anytime!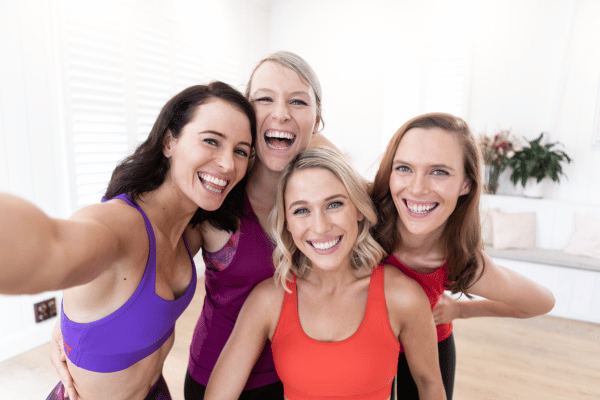 Premium Support Group
Our premium support team is here to help you on your tap dancing journey! Connect with like-minded individuals, share your progress and get more from your TAPfit experience.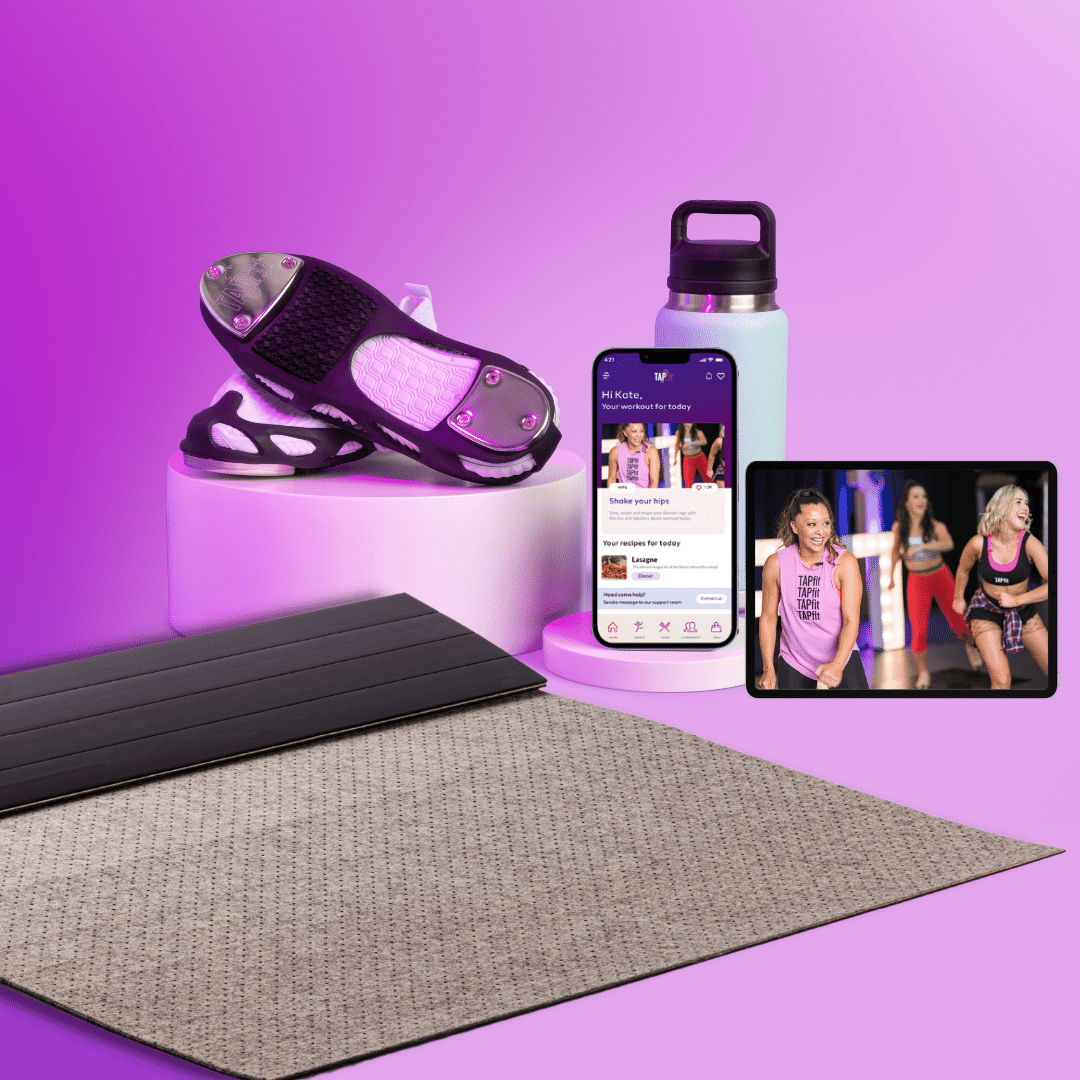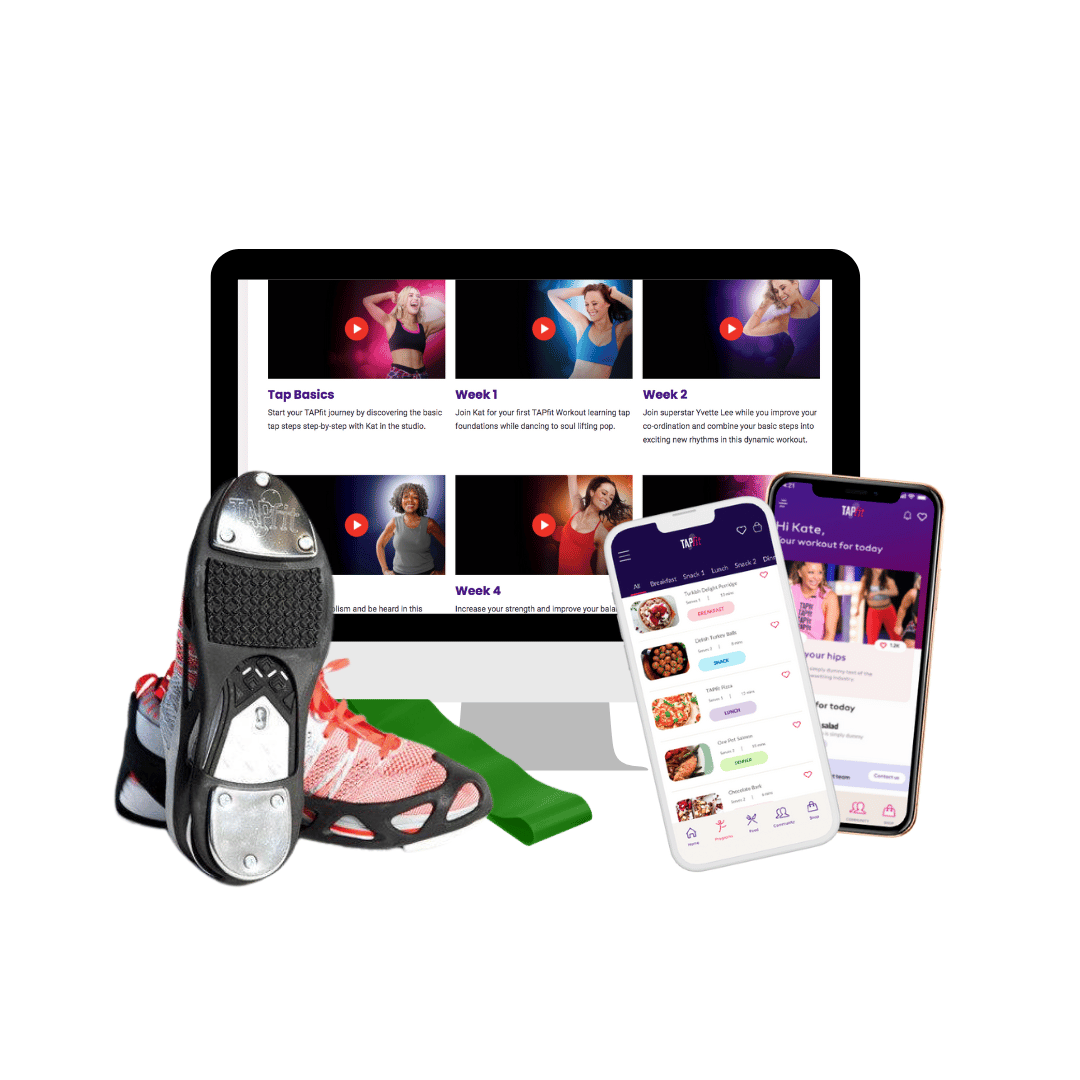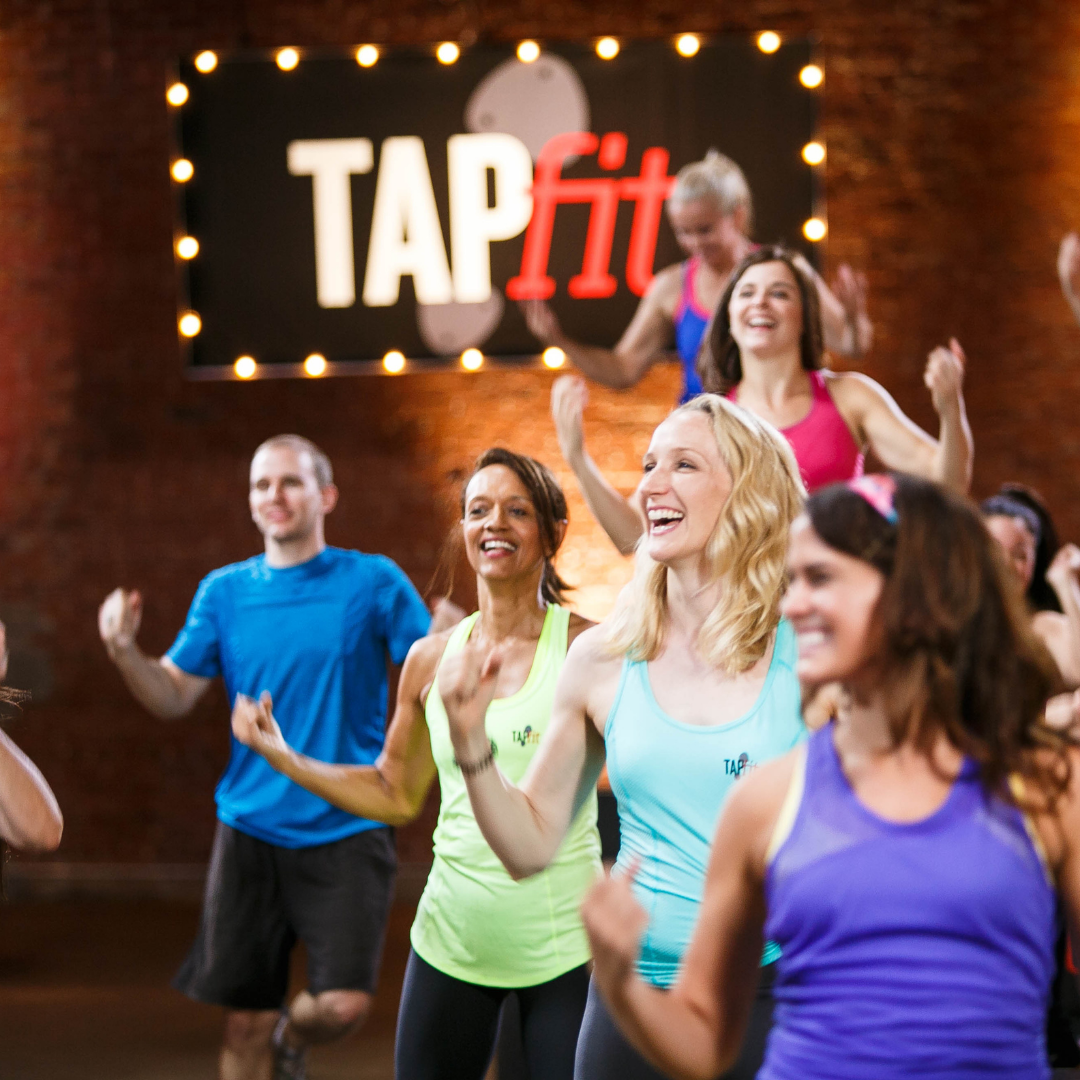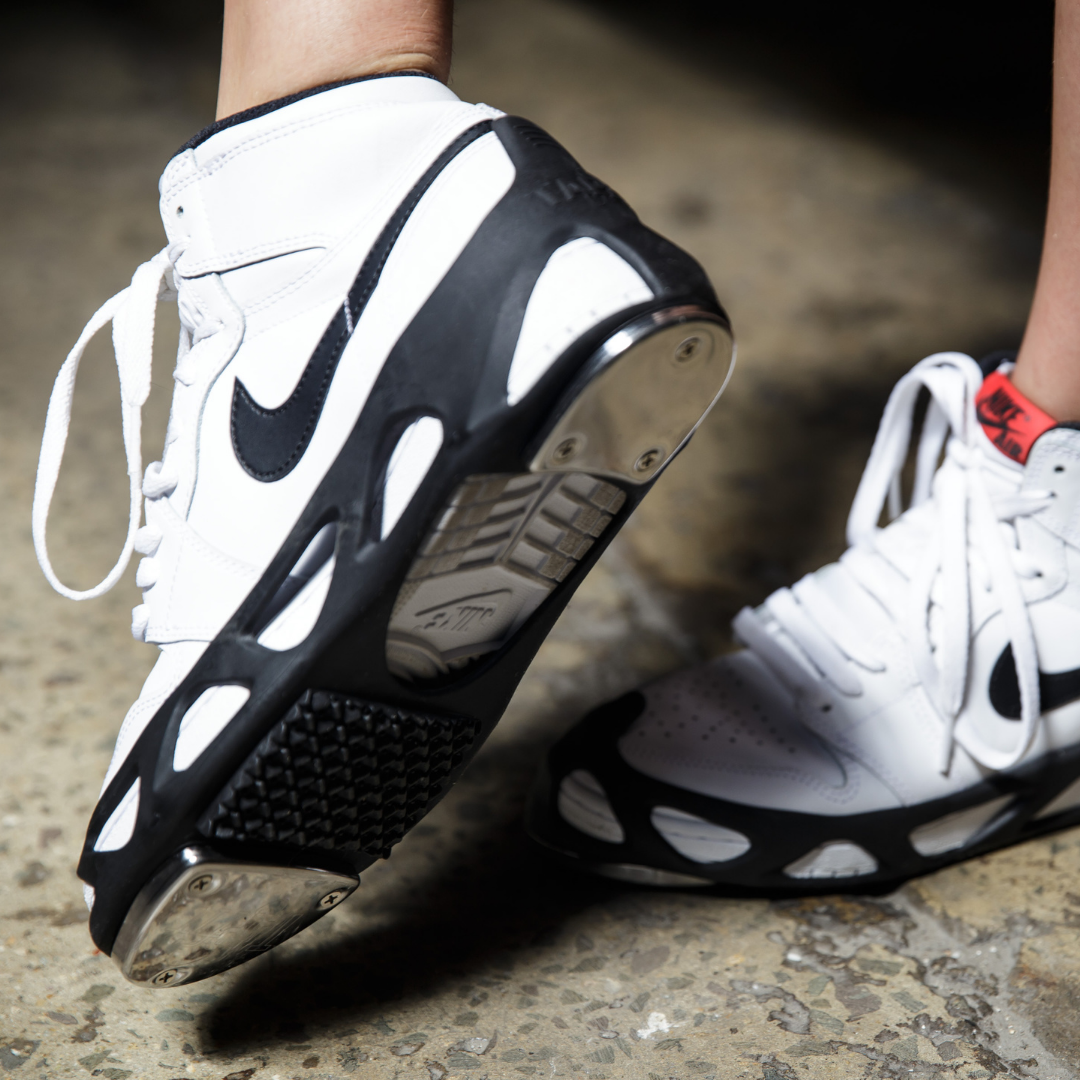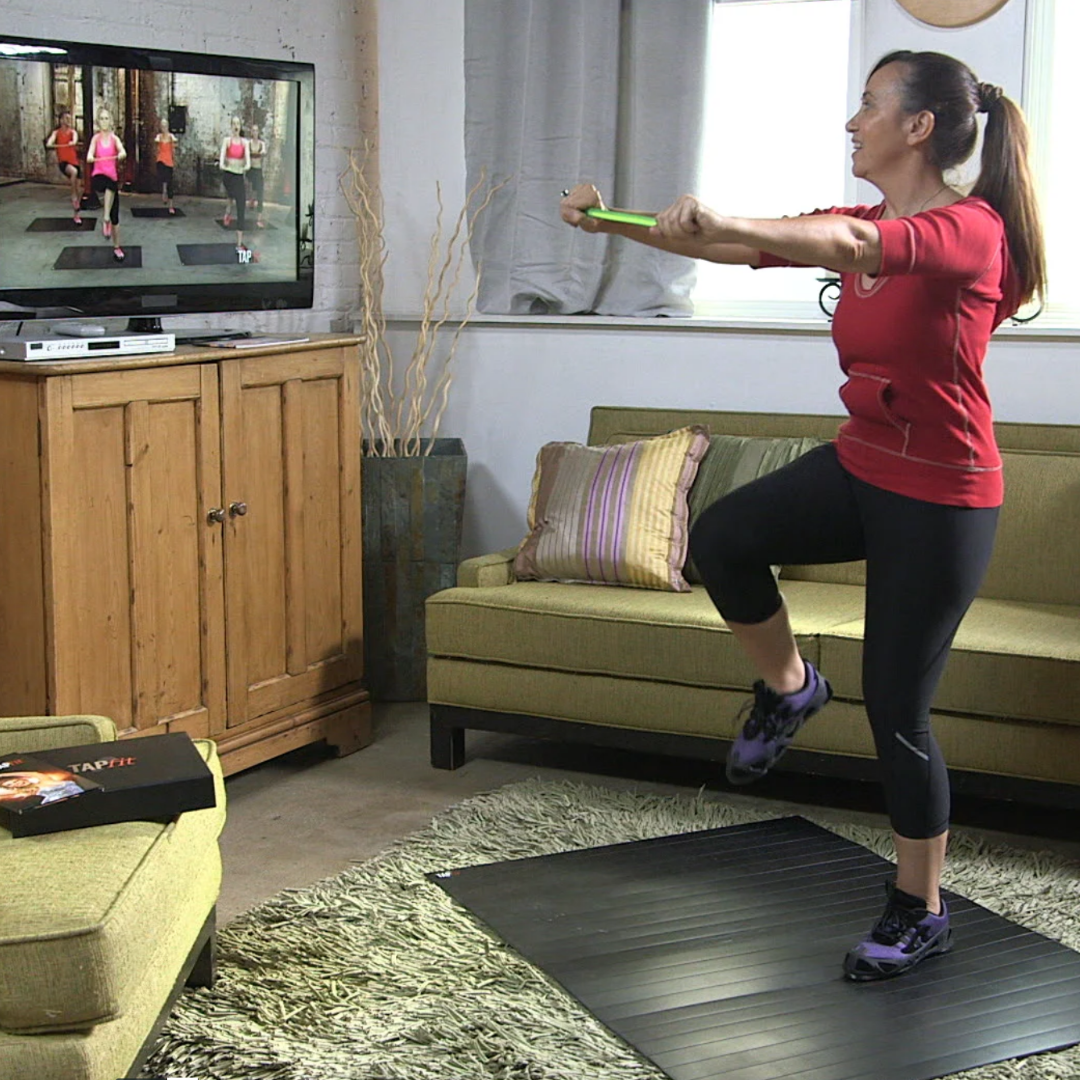 Get premium access to all of our courses.
Broadway, Hip Hop, Barre, Intermediate & more!
Learn To Tap Platinum
Regular price

$770.00

Sale price

$307.00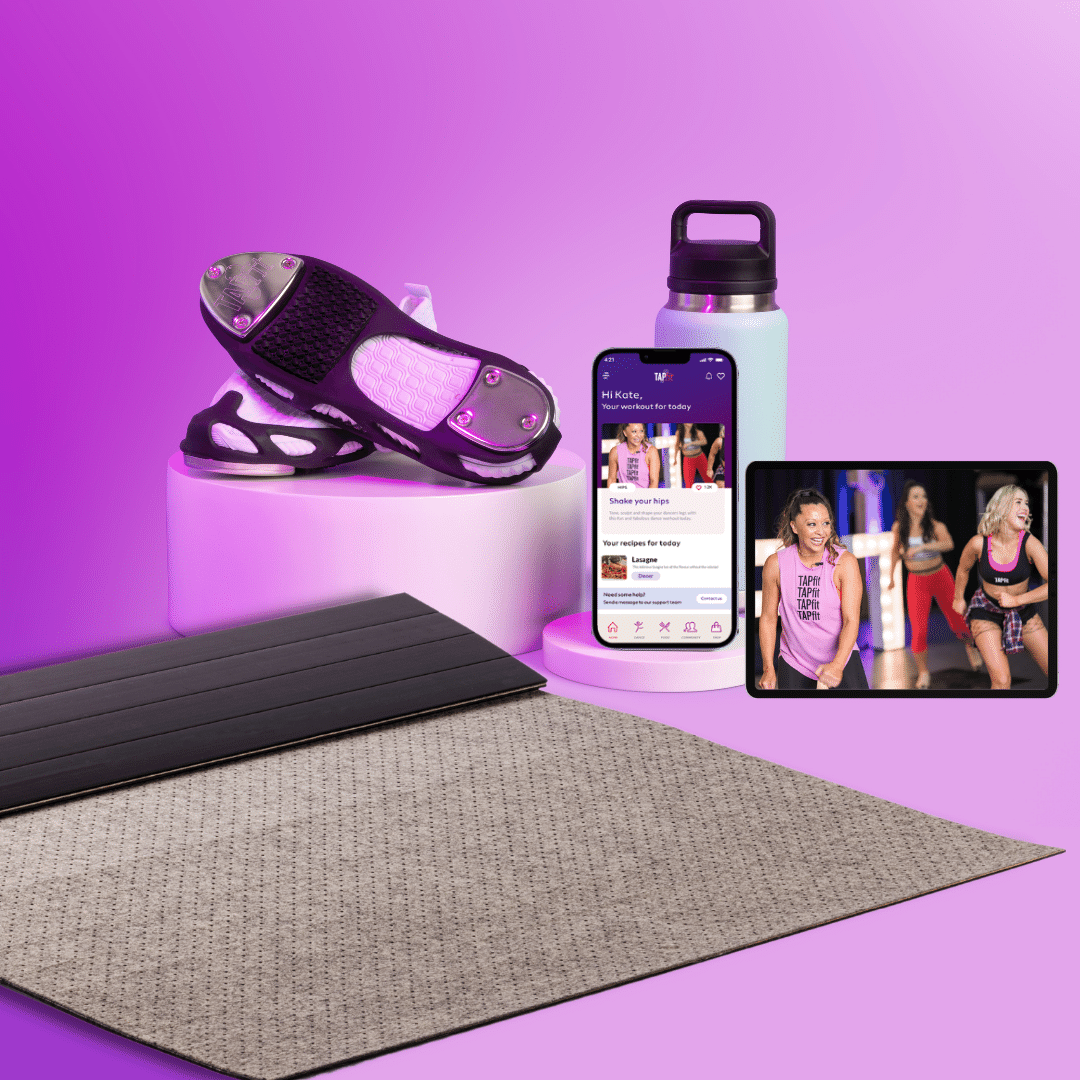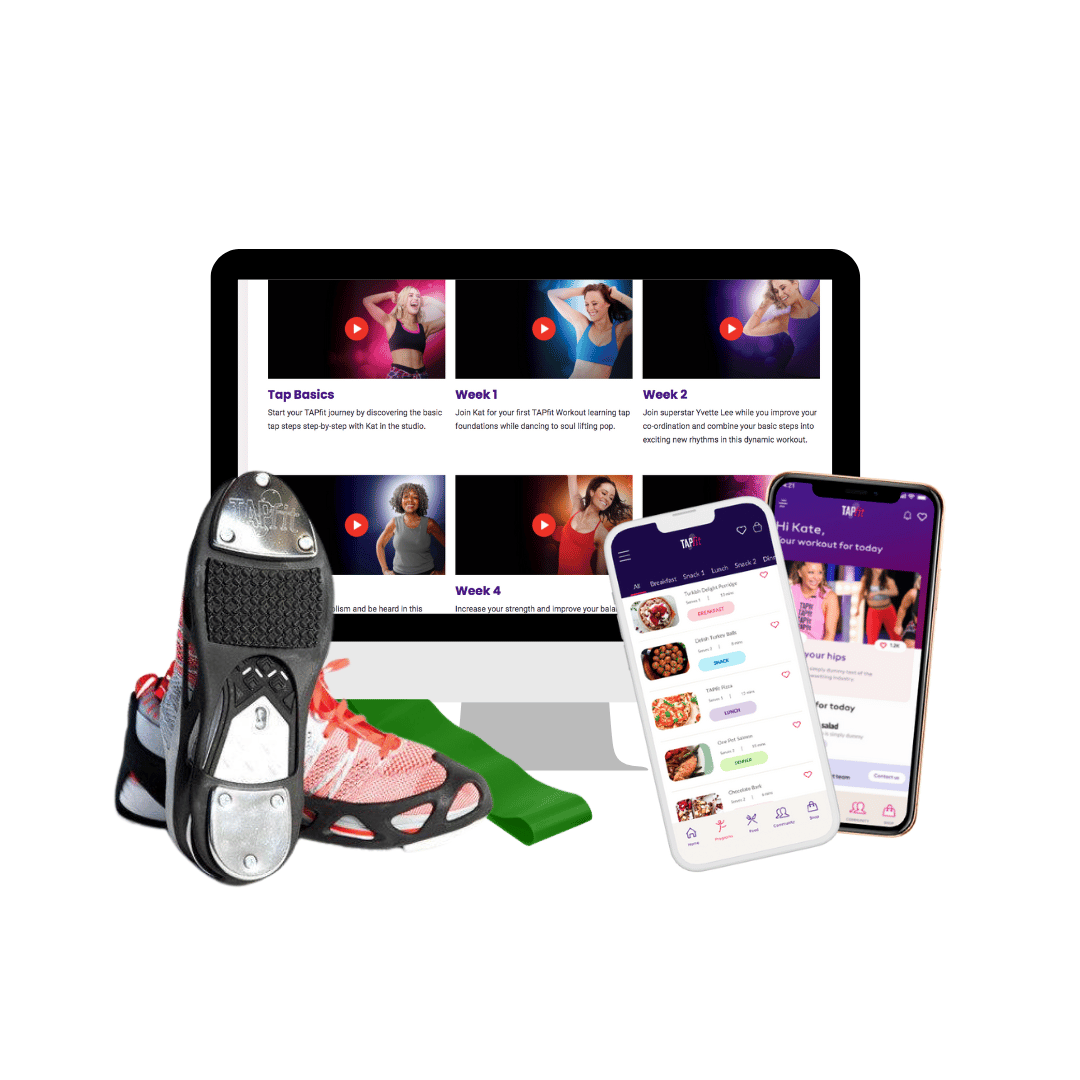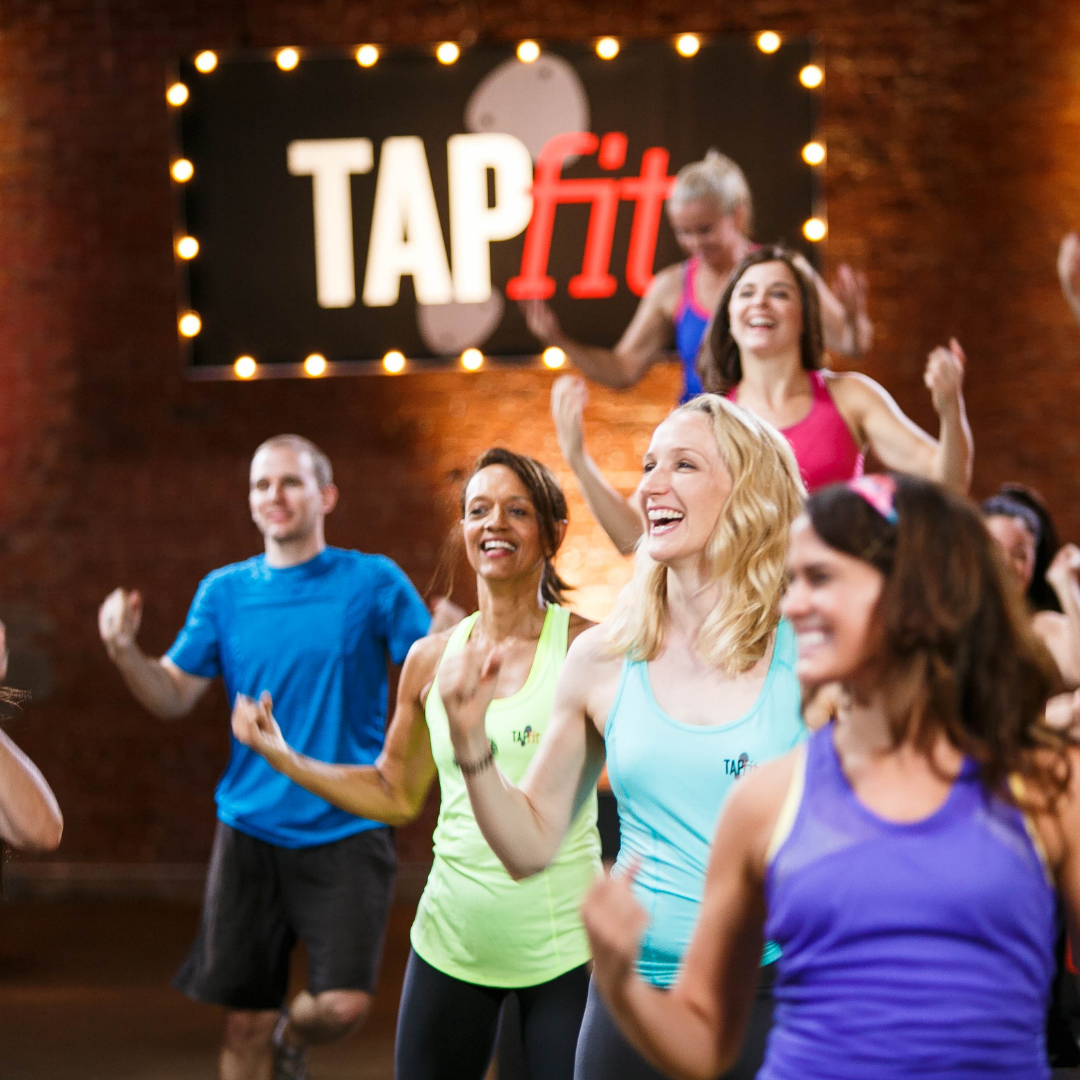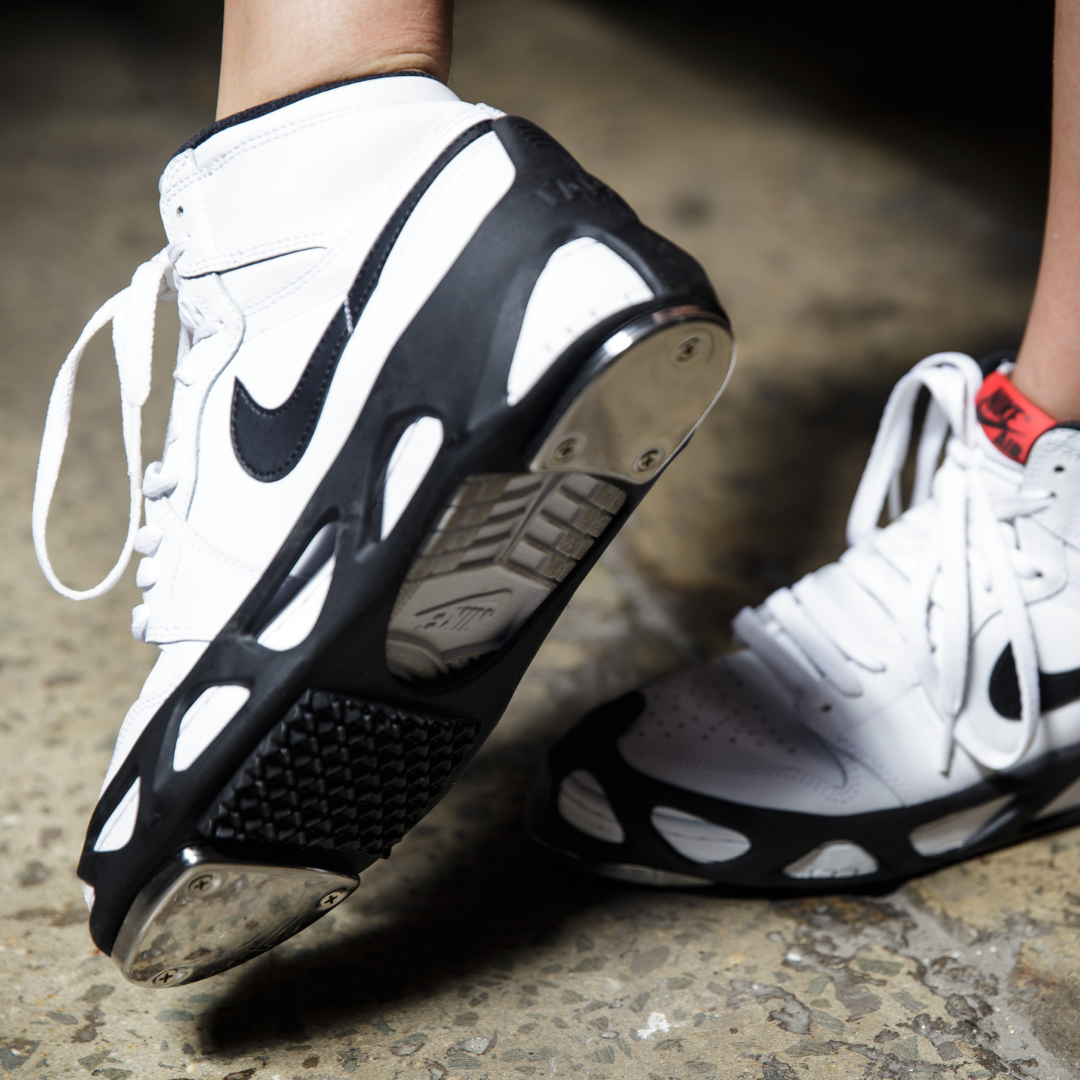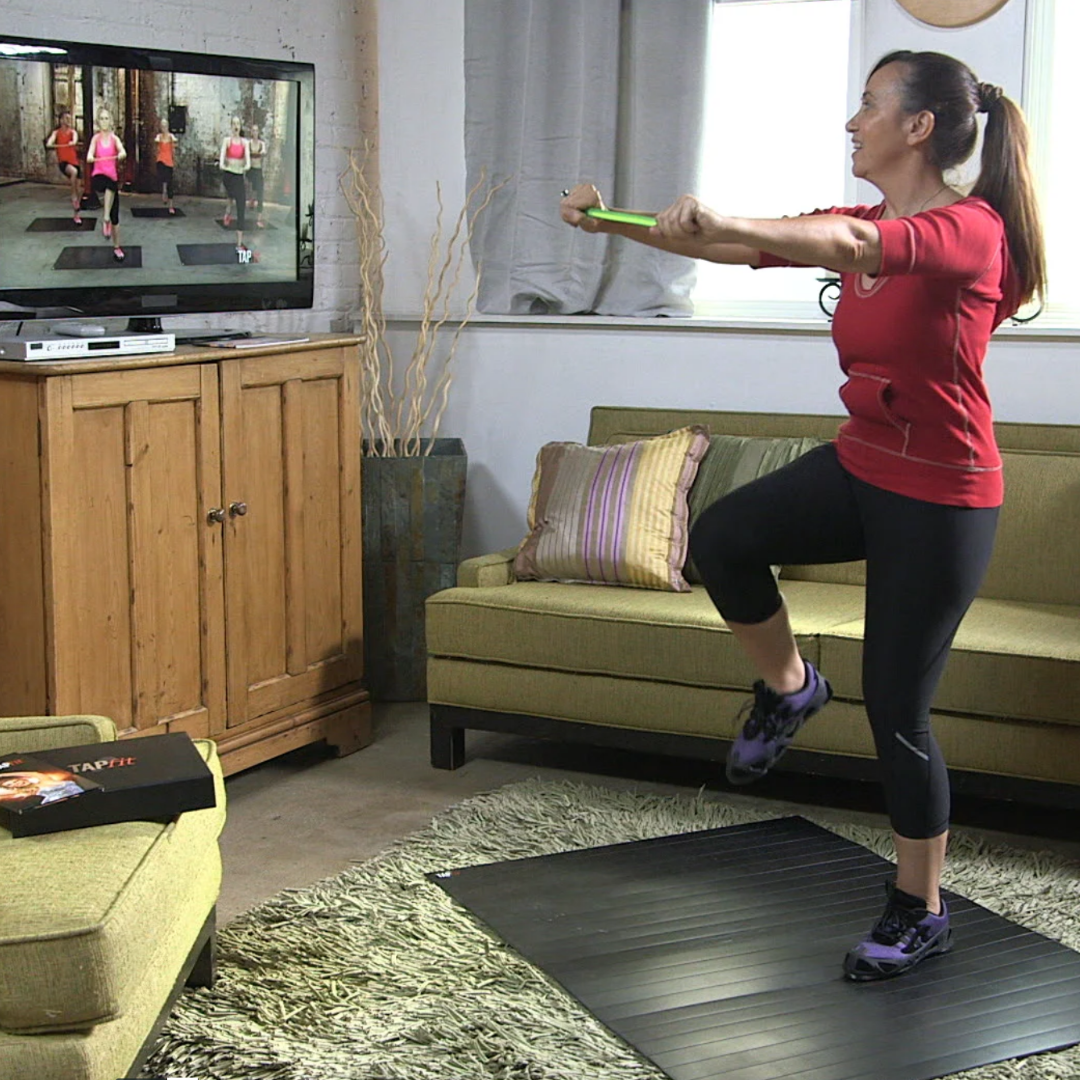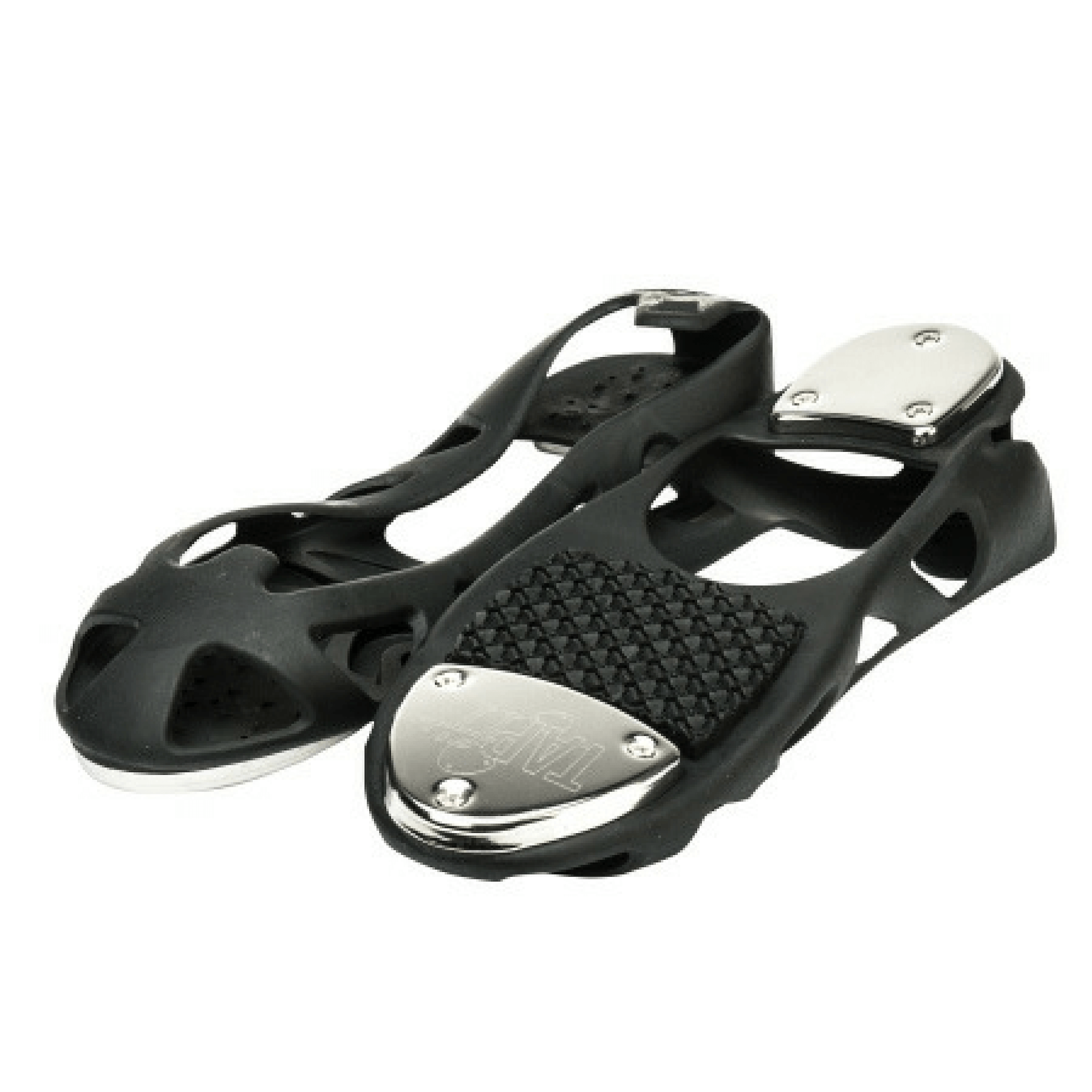 FREQUENTLY ASKED QUESTIONS
Do Your Taps Sound Like Real Tap Shoes?

Absolutely! We worked with a sound engineer to ensure our taps make an authentic tap sound. Tap dancing teachers and professionals are always shocked at our amazing tap sound!
Are The Taps Slippery?

Our taps have a non-slip rubber gripper so you can safely dance your heart out without any chance of slipping.
What Shoes Do I Use?

Our taps fit on any flat bottomed shoe!
What Size Taps Do I Buy?

We have 3 sizes to fit everyone. If you are a US womens shoe size 6 or less, select Small. If you are between 6.5 and 7.5, select Medium. If you are 8 or above, select Large. We will also exchange your taps for you, no questions asked.
Where Can I Use The Taps?

Anywhere! Our Taps have been used in schools, beginner tap dance classes, aged care facilities (from a chair), in physiotherapy, in rehabilitation.... you name it! We are really proud of our taps and how they can bring joy, dance and music to anyone.
Does TAPfit Teach Tap Dance?

Absolutely! Our Home System is a complete tap dance program complete with step by step guides and a 6-week workout program.

We also have a TAPfit mobile app which gives you access to recipes, all of our tap dance programs, and your own personalized schedule.
Will The Taps Scratch My Floors?

We sell an amazing tap dance floor which is rollable and foldable. It is the perfect solution for people who want to protect their floors.
Our famous learn to tap course
Welcome to our exhilarating "Learn to Tap Dance" course – where fun and learning dance hand in hand! With over 100,000 satisfied participants, our 6-week program has become a favorite among dance enthusiasts of all levels. What sets this course apart is the sheer enjoyment it brings to everyone who takes part. It's an absolute blast! The easy-to-follow instructions make it a breeze to pick up, even for people who have never tap danced before. Beyond the joy of dancing, there's also scientific evidence that supports the cognitive benefits of tap dancing. The repetition and pattern recognition involved in tap routines can give your brain a fantastic workout. Whether you're a seasoned tapper or a newcomer, you'll fall in love with this course's innovative approach. It artfully blends classic tap dance moves with creative techniques that leverage your body weight, sculpting your legs, arms, and engaging your brain in the process. So, come join the rhythmic celebration and tap your way to a healthier, happier you!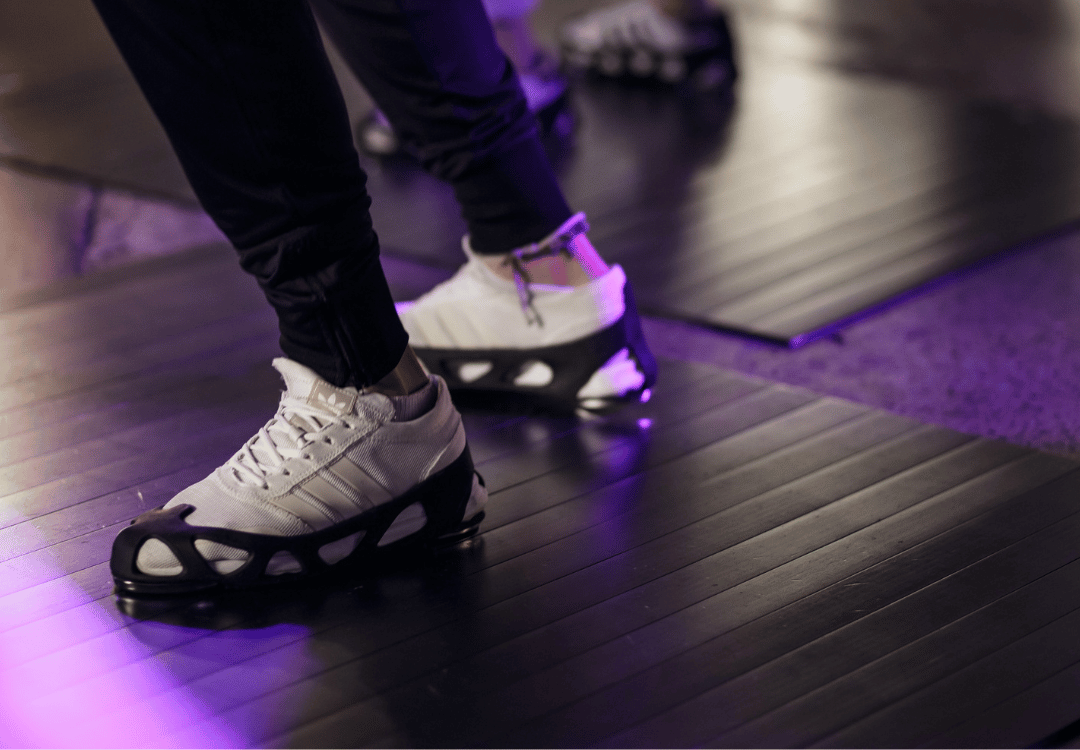 WEEK 1
Learn The Basics
Welcome to TAPfit! Led by Kat, you'll delve into the basics of tap dance, mastering key moves like the tap step, shuffle, tap beat, stamp, heel drop, and toe drop. In just one week, even beginners can confidently tap dance on the spot, following the music and creating their own delightful rhythms. For those returning to tap dancing after years, you'll relish the joy of refreshing classic moves while experiencing the incredible body and brain benefits that tap dancing offers. Get ready to be amazed at how these fundamental steps can ignite your passion for tap dancing!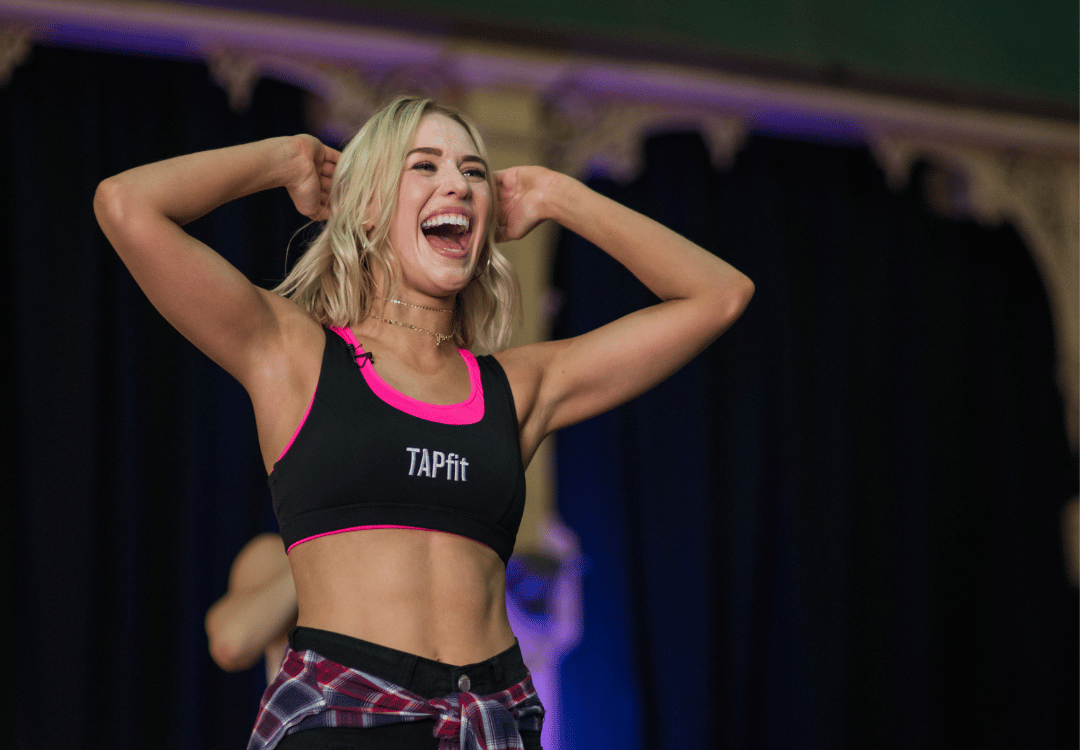 week 2
Building on the Basics
Under the guidance of our master trainer Kat, you'll experience a thrilling milestone as you put your basic steps to music for the very first time. As the rhythmic sounds intertwine with your movements, you'll discover the magical fusion of dance and music, igniting a symphony in your brain. This harmonious combination is a key component of our program, as research shows that tap dancing's rhythmic patterns and musicality stimulate cognitive functions. Your brain will light up with excitement as you immerse yourself in the joy of tapping to the music.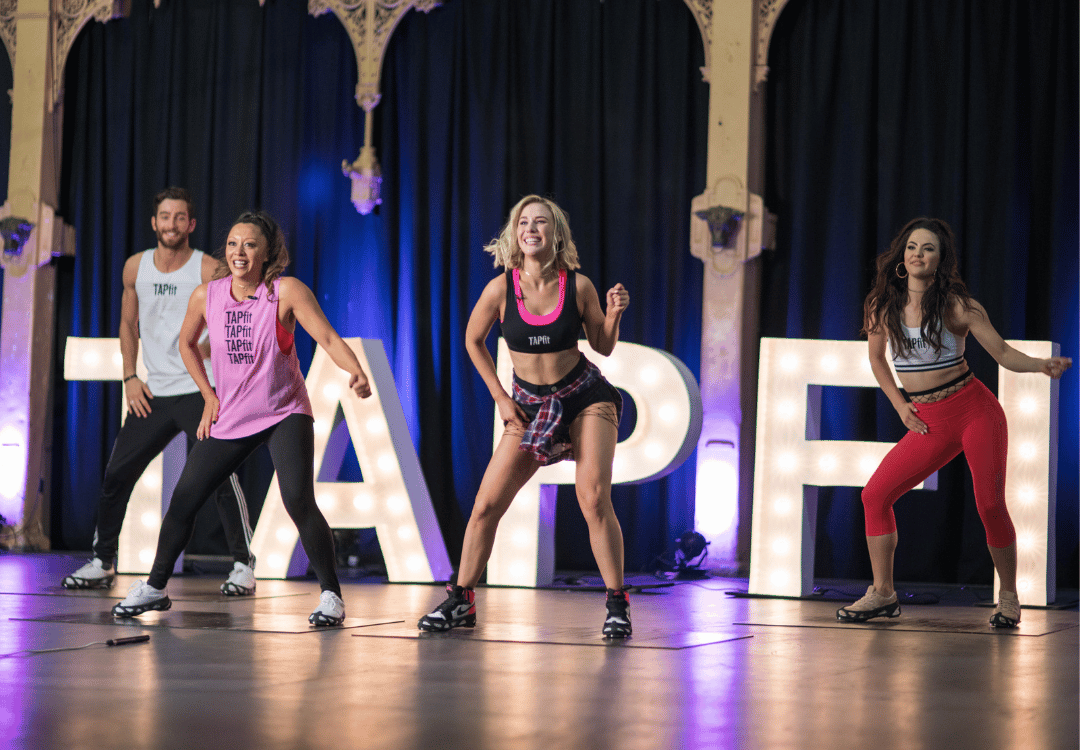 WEEK 3
Building Rhythms
Welcome to another thrilling week of TAPfit. Joining Kat is the celebrated choreographer, Yvette Lee, renowned for her work on "Dancing with the Stars," "So You Think You Can Dance," and "The Masked Singer." Together, they'll infuse the magic of hip hop and pop into low-impact tap dance steps. You'll experience the best of both worlds – contemporary urban vibes with the elegance of tap. Following our celebrated 3:3 rule, three steps are repeated three times, providing a seamless way to master the moves. The clever choreography ensures you can fully experience the exhilaration of TAPfit, where the mind and body come together in perfect harmony. Get ready for an electrifying fusion that expands your dance horizons and leaves you inspired to groove like a star!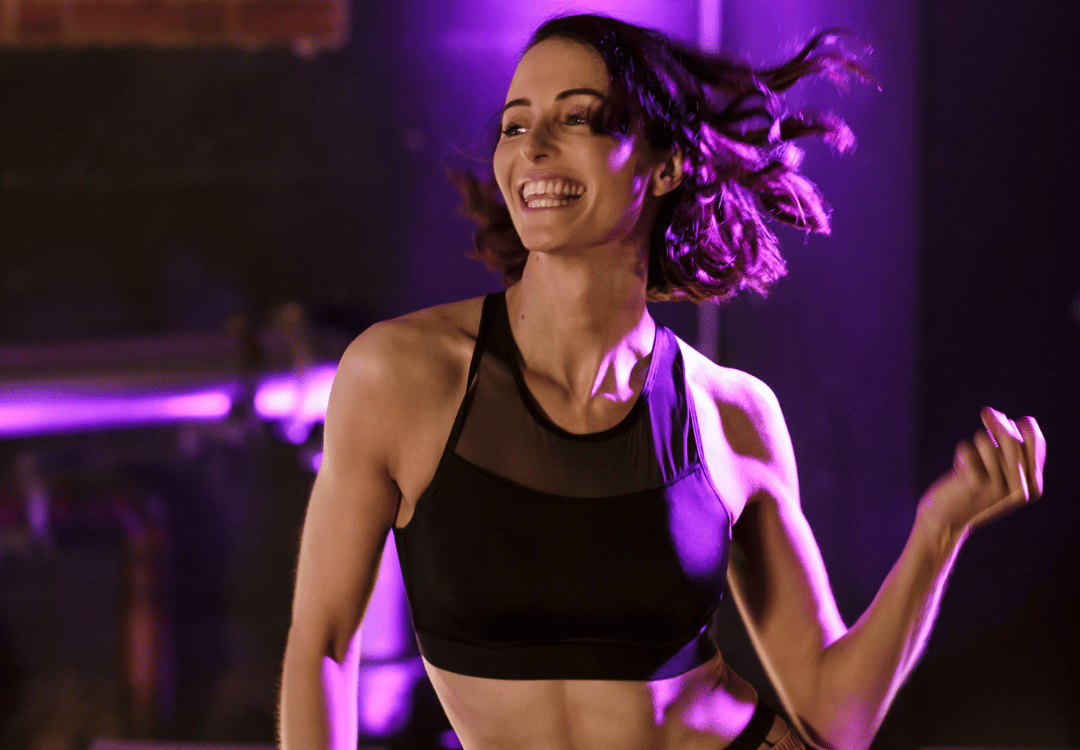 WEEK 4
Building Sequences
This week, our master trainer Annie will take you on a thrilling journey, building upon your basic steps and guiding you towards crafting seamless sequences. As you dance away, you'll be so engrossed in the joy and excitement that you won't even realize how far you've progressed. With Annie's expert instruction, combining steps becomes effortless, allowing you to groove to the music with newfound confidence. Prepare to be swept away by the sheer fun and exhilaration of tapping your way through captivating sequences!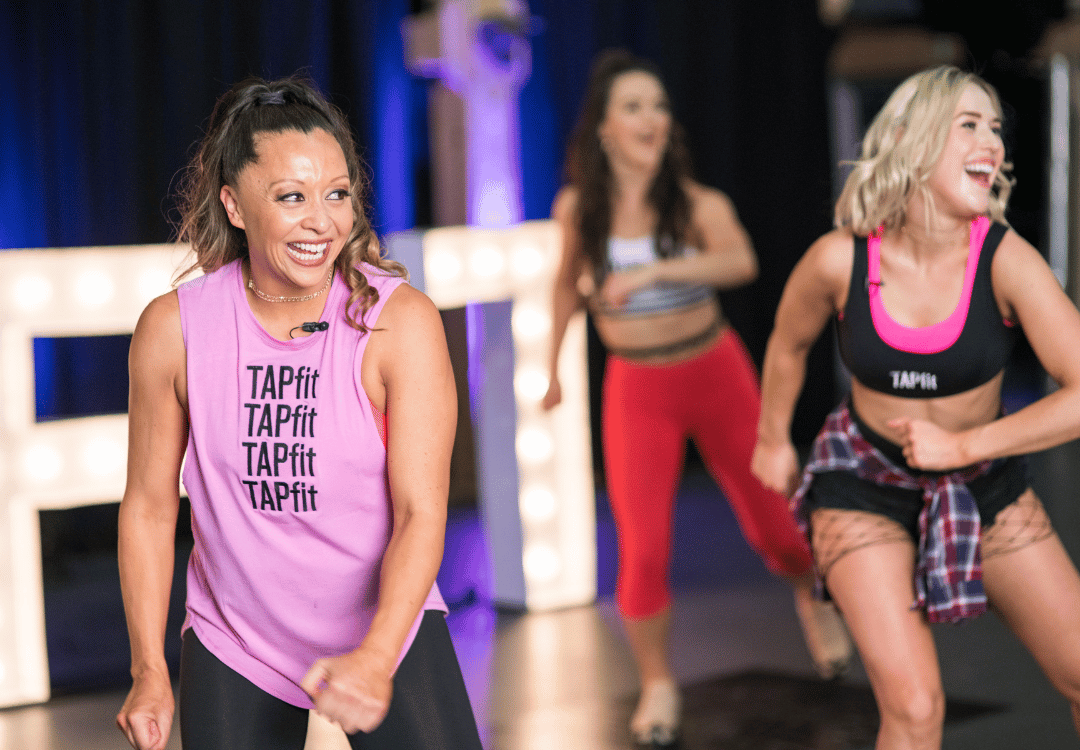 WEEK 5
Advancing Sequences
Welcome to TAPfit Week 5. This week, the brilliant duo of Yvette Lee and Kat awaits you, bringing their expertise to choreograph mesmerizing routines set to slower tempo songs. Discover the art of intricate footwork and graceful movements, as the elegance of tap merges with contemporary allure. Get ready to be enchanted by this extraordinary experience, taking your dance skills to new heights!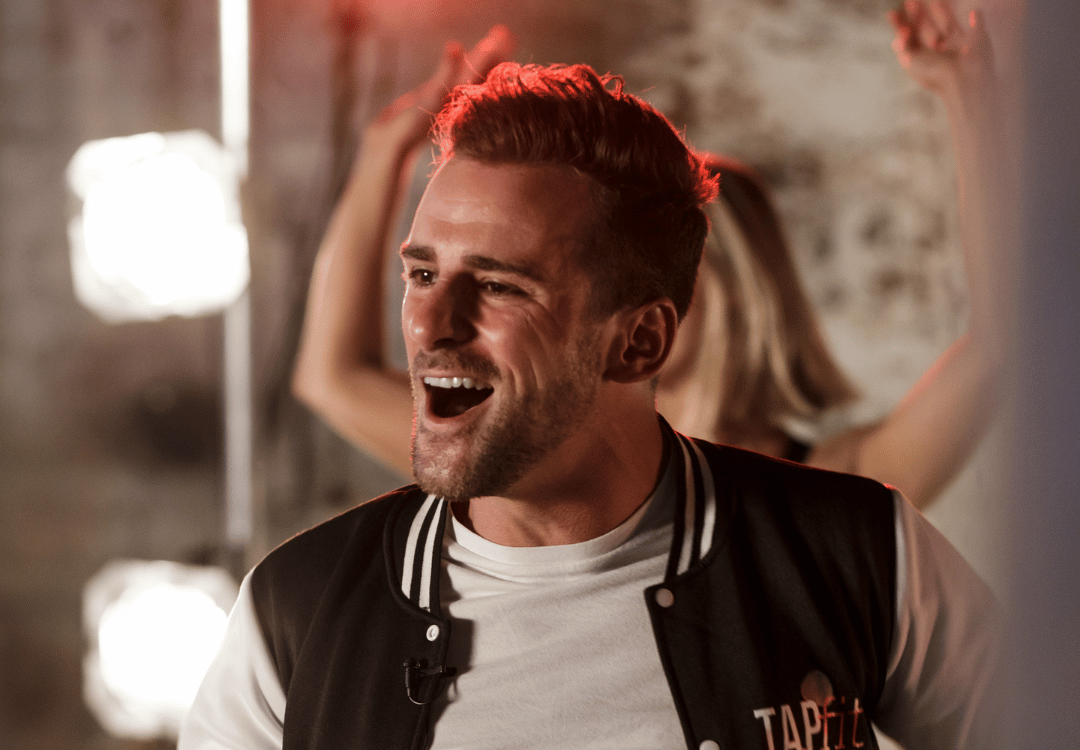 WEEK 6
Accomplished Sequences
What sets Week 6 apart is how effortlessly it blends learning with pure enjoyment. Participants are pleasantly surprised at how much they've accomplished, all while having an absolute blast. Kat and Matt's dynamic collaboration infuses every step with infectious energy, inspiring you to dance with newfound confidence and grace. It's an opportunity to showcase your progress, celebrate your journey, and revel in the sheer delight of tap dance. Week 6 is a celebration of the joy of tapping, the thrill of learning, and the transformative power of dance. Let the rhythm guide you as you immerse yourself in this vibrant dance extravaganza!