Make every shoe into an awesome tap dancing shoe...
These WORLD FIRST taps turn any flat-bottomed shoe into extraordinary dance shoes. Our fabulous slip-on taps come in 3 sizes and stretch to over 40% of their original size. The taps are stainless steel so rust-proof and scratch-proof. Our patented design also includes a non-slip grip. IT'S A GAME CHANGER!
STRETCHES OVER 3X Use one size for multiple people!

NON-SLIP SAFETY GRIP Dance your heart out without the chance of slipping!

SLIPS OVER ANY GYM SHOE Tap dance in your own comfortable shoes

STAINLESS STEEL TAPS Turn any shoe into a tap shoe. Our revolutionary design produces an amazing tap sound!

---

Supercharge Your Body And Brain with the Whole Family!
---
TAPfit® is the world's first and only dance fitness program that is scientifically proven to workout your body and brain! We've invented patented taps that slips over any flat- bottomed shoe so you can turn your body into a musical instrument - this auditory feedback is incredibly powerful to help create new neural networks in your brain, improve focus and boost memory - all while dancing, toning and having a blast!
For a limited time only, we are offering our customers an option to buy a pair of taps so that their family and friends can join in the fun!
TAPfit has been featured by top media outlets.

---
Don't just dance to the beat...
Be The Beat!
TAPfit is more than just a dance workout... it's an empowering community of people (just like you), who want to dance their way to a stronger body and mind.
And we can't wait to welcome you to the TAPfit Tribe!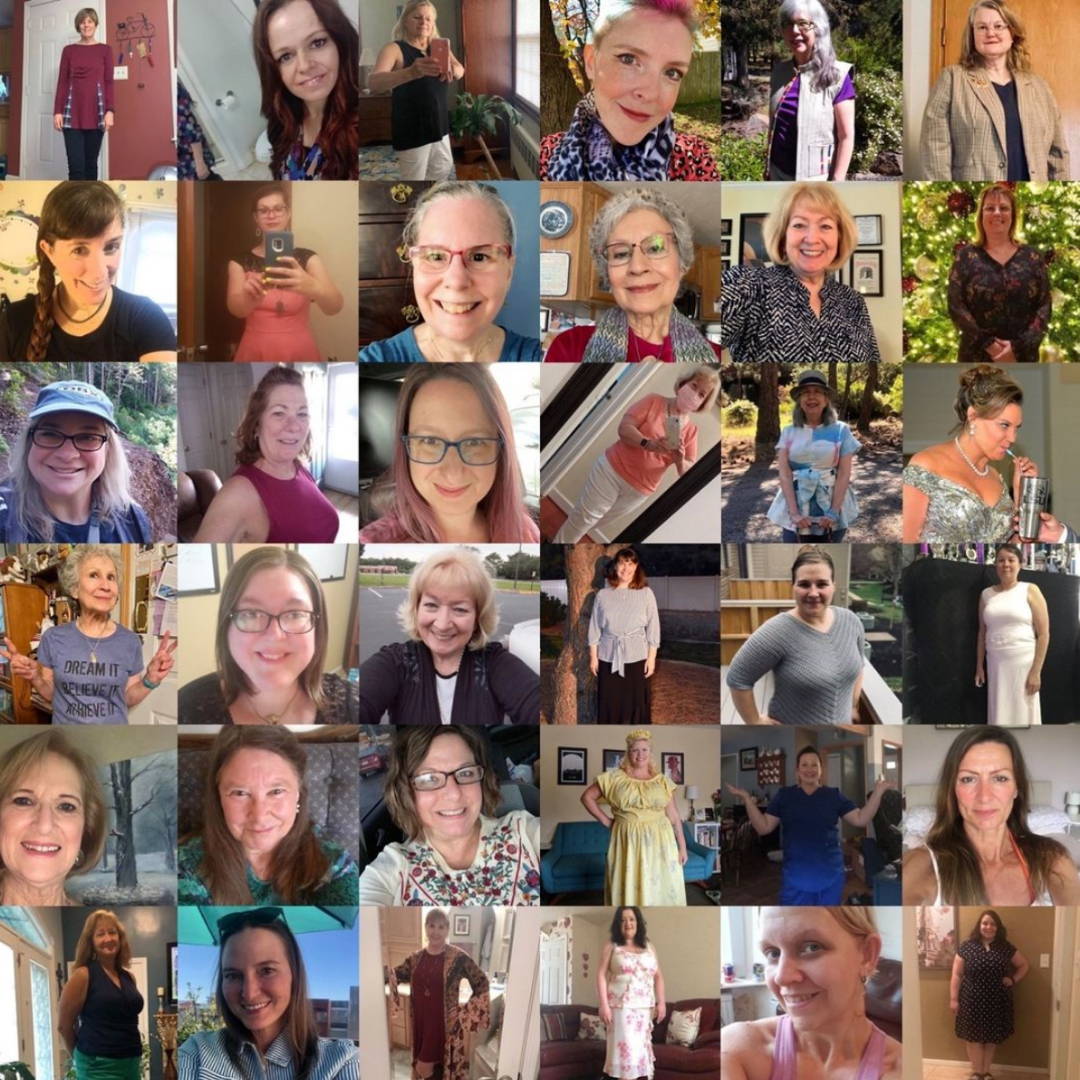 ---
Over 100,000 TAPfit Customers Served!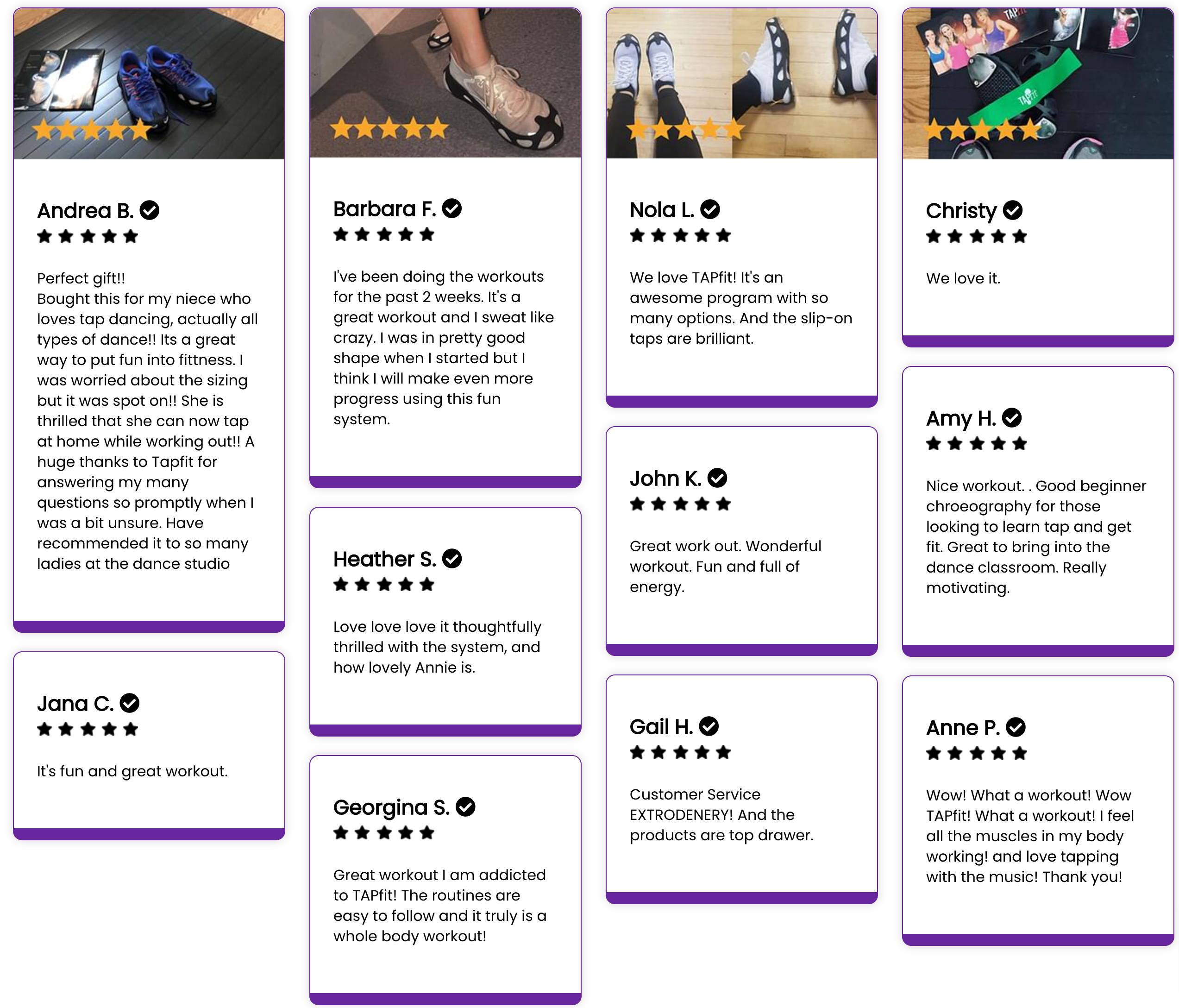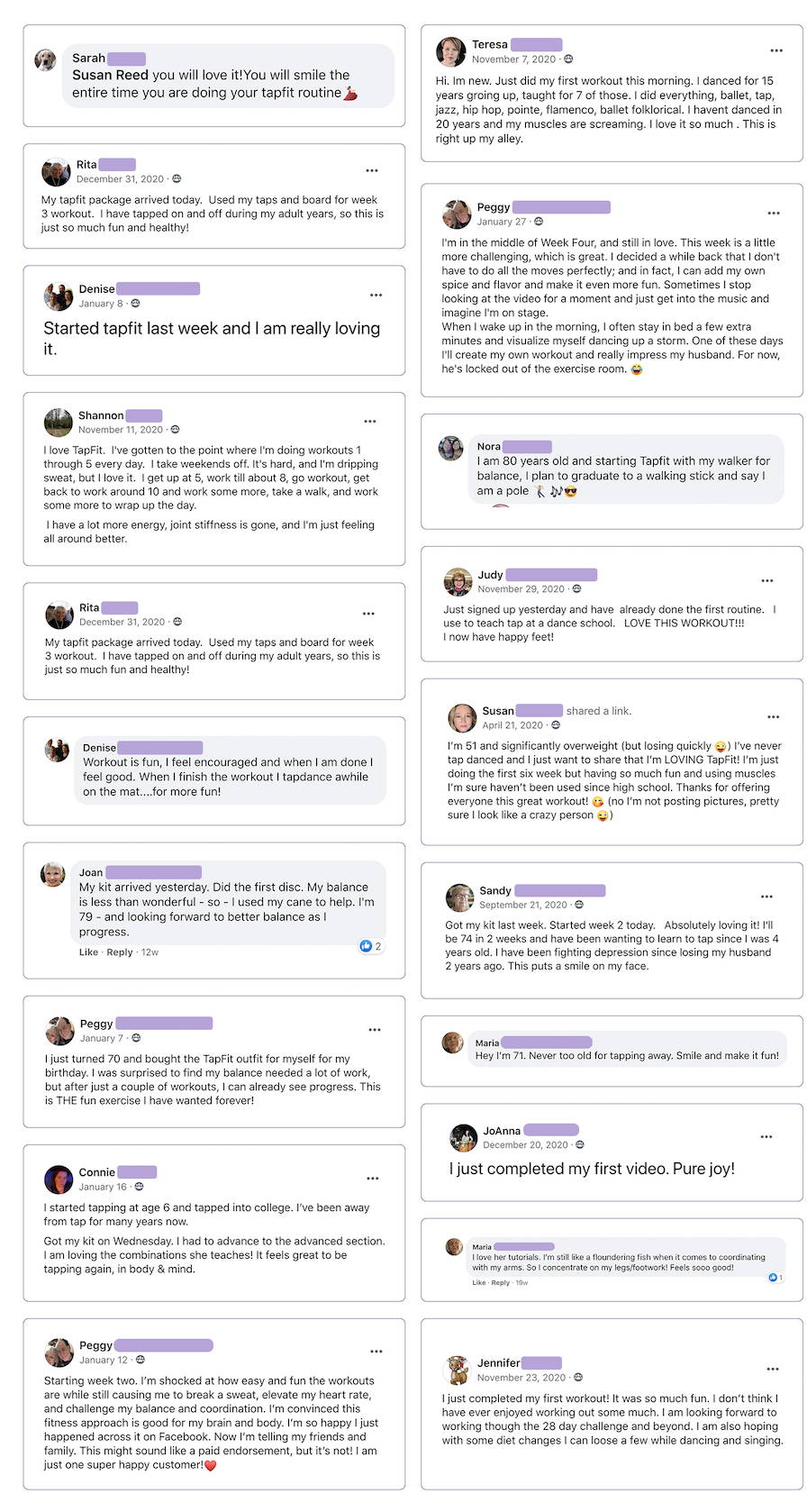 ---
No slipping, guaranteed! Our taps have a non-slip rubber gripper so you can safely dance your heart out without any chance of slipping.
Our TAPfit Starter System is designed so it is easy to follow & low impact. It is made so you will feel safe, happy & confident no matter what your ability is. We have intermediate and advanced options which you can use as you progress.
"What if I have bad knees and injuries?"
All the steps in TAPfit have been designed by physiotherapists, professional dancers and fitness professionals to be low impact, safe and effective.
You can even do TAPfit sitting in a chair and get incredible results.
"I don't have tap shoes. Where do I start?"
With TAPfit, you do not need to buy tap shoes. Our taps slip over any flat-bottomed running shoe so your class participants do not need ANY equipment to get started.
"Won't tap shoes scratch my floors?"
We also sell an amazing rollable and foldable wooden floor so that you never have to worry about scratching your floors! If you purchase a Deluxe or Platinum Home System, your floor is included with your order. Yay!
"I don't have time to do TAPfit"
We give you everything! No need to learn anything. All of our routines are easy to pick up. The best part is that they are FUN so you are always dancing and losing weight, without even realising!
"I haven't danced before"
We break everything down so it's EASY to learn and EASY to workout. Each dance is 3 steps repeated 3 times, so all you have to do is remember 3 steps! If you want more guidance, we also break down everything, step-by-step, in a tutorial videos called "Learn The Workout" which you can do before you start!