TAPfit Workbook
Regular price

$34.00

Sale price

$7.00
Introducing Our Starter Series Workbook: Ignite Your Tap Dancing Journey!
Are you ready to embark on a thrilling tap dancing adventure? Look no further than our Starter Series Workbook, your ultimate companion for a transformative 6-week learn to tap dance course. Packed with a treasure trove of delightful features, this workbook is designed to empower you to discover the magic of tap dancing.
👯 Unlock the Rhythm: Our carefully curated collection of step-by-step tap dance recipes will have you tapping to the beat in no time. Whether you're a complete beginner or looking to refine your skills, our comprehensive guides cater to all levels.
💪 Elevate Your Fitness: Tap dancing isn't just an art; it's an excellent workout too! Delve into our workout guides specially crafted to enhance your stamina, flexibility, and overall fitness, making you a star on and off the dance floor.
💡 Stay Inspired: Journey through motivational plans that infuse your tap dance experience with positivity and encouragement. Break free from self-doubt, embrace your unique style, and unleash the dancer within.
📔 An Engaging Workbook: With its beautifully designed layout and interactive elements, our Starter Series Workbook makes learning tap dance a joyous experience. Each page is thoughtfully crafted to keep you motivated and engaged throughout the course.
🎉 Bonus Surprises: As a token of our appreciation, we've included exclusive surprises to make your learning journey even more special. You won't want to miss out on these delightful extras!
Join countless dancers who have found their rhythm with our Starter Series Workbook. Embrace the excitement, the energy, and the artistry of tap dancing – it's time to step into the spotlight!
Take the first step on your tap dancing adventure today! Grab our Starter Series Workbook and let the rhythmic magic unfold. Happy tapping!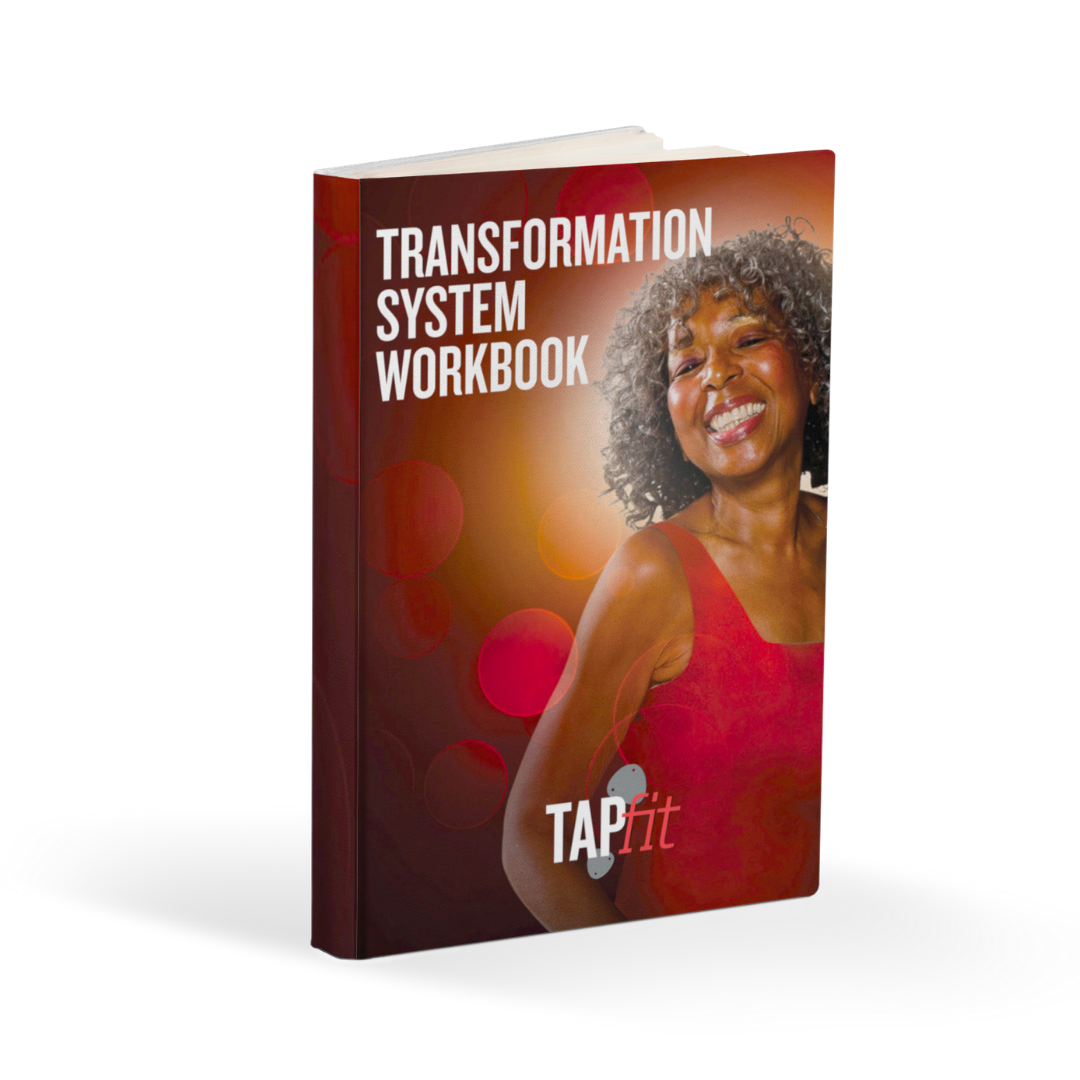 Fast Shipping

Ships from our warehouses in the USA and Germany.

Eco Friendly

We are committed to using sustainable and recyclable materials in all of our manufacturing.
Testimonials





"I'm 51 and significantly overweight (but losing quickly) I've never tap danced and I just want to share that I'm LOVING TapFit! I'm having so much fun and using muscles I'm sure haven't been used since high school"

Susan
"My only regret is not getting this sooner. THIS IS SO MUCH FUN!"

Anna K
"I was suffering from "pandemic depression"... TAPfit has brought me joy and a sense of personal achievement, but also I've made some wonderful friends in the tribe, as well as the Johnson sisters"

Mary
I.LOVE.THIS. This is the best and most fun exercise I have ever attempted! EVER!!!! Thank you so much!!!!!

Debbie F
"I love my Tapfit kit, the slip on taps, the floor, and the streamed classes! I love the encouragement and energy of the teachers and have been trying to tap several times a week. The taps are addicting! Thank you so much for creating the kit, I'm loving it, and it has really brought me joy as I've always wanted to learn how to tap."

Wendy
TAPfit has turned out to be THE exercise program I have longed for....for years! It's easy, but challenging. It gets my heart rate up and I break a sweat; but it's FUN! It has improved my balance, coordination, and brain.

Peggy A